THE CAMBERWELL CHORALE
"2018 CHORAL SCHOLARSHIPS"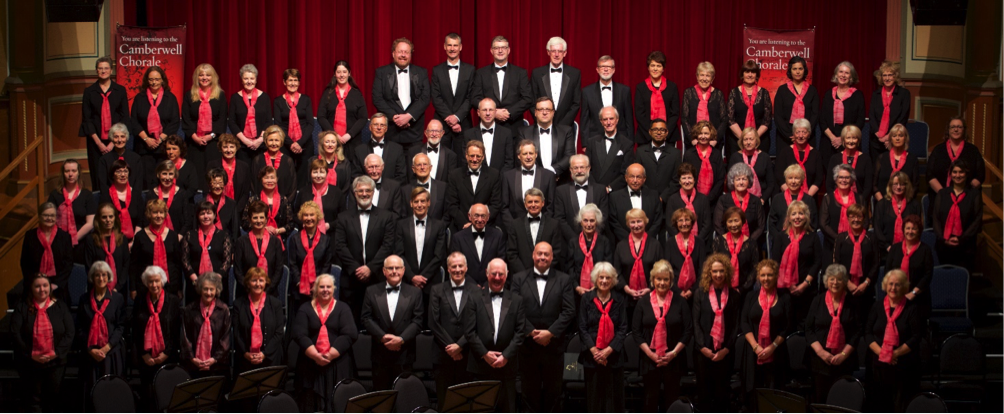 The Opportunity
The Camberwell Chorale has great pleasure in announcing its 2018 Choral Scholarships, opportunities available to young singers aged between 18 – 25 who wish to join the Chorale in 2018 and gain benefit from the skill and experience of Douglas Heywood OAM, well known Conductor, Musical Director and Music Educator who has been at the musical helm of the Camberwell Chorale for the last 43 years.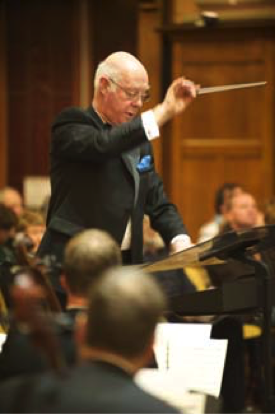 The Camberwell Chorale in 2018
The Chorale is a non-auditioned community choir which has been delighting audiences with the presentation of quality choral music for 73 years, each performance in association with the skilled musicians of the Camerata Orchestra and some of Melbourne's most talented soloists. Douglas Heywood guides our musical success with careful preparation for our performances which are a delight for all involved, and our upcoming 2018 Concert Series is no exception:
Music for the Theatre, a selection of excerpts from Phantom of the Opera and Les Misérables, as well as operatic excerpts from Puccini and Verdi
The Baroque, another in a series Music and Art, featuring choral and instrumental works by musical masters of the Baroque era, and including an audio-visual presentation of art from the period by Dr John Gregory, formerly Associate Professor of Fine Arts at Monash University
Haydn's great masterpiece, The Creation
Handel's Messiah
Lamine Sonko & Camberwell Chorale Singing the Journey – featuring compositions and arrangements by Lamine Sonko, a Melbourne-based Senegalese artist, a performance traversing the rhythmic intricacies and harmonious melodies of traditional West African choral music.
The Scholarships
Four 2018 Scholarships are on offer, each valued at $1,200. Chorale membership fees and concert performance fees will be waived, with Scholars expected to attend all Chorale rehearsals, which are held each Tuesday evening at 7.30 pm at Camberwell Baptist Church, Cnr Wills Street & Riversdale Road, Camberwell. Scholars are also expected to participate in all Chorale performances during 2018.
Scholarship Auditions will be conducted each Tuesday from 20 February – 20 March, 6.45 pm – 7.30 pm, at the rehearsal venue.
Use the form below to apply.