Handel's Messiah, St Andrew's, Brighton, Sunday 26 November 2017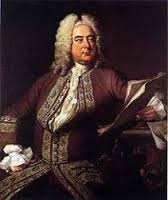 Join us on Sunday 26th November at 2:00pm (note change from previously indicated 2:30pm) for a performance of Handel's Messiah at St Andrew's Anglican Church, New St, Brighton.
We are delighted to welcome Lauren Oldham, Hamish Gould, Michael Lapina, and George Kozlowski as soloists in this performance.
Experience the joy and energy of the Hallelujah Chorus, the fine voices of our soloists and the rich sound of the choir accompanied by one of Melbourne's finest Chamber Orchestras.
Book Online or use our contact form to request more details.
Other Concerts in 2017:
Sunday 10th December: Nine Lesson Carol Service at the Camberwell Baptist Church