Handel's Messiah, Sunday 26 November 2023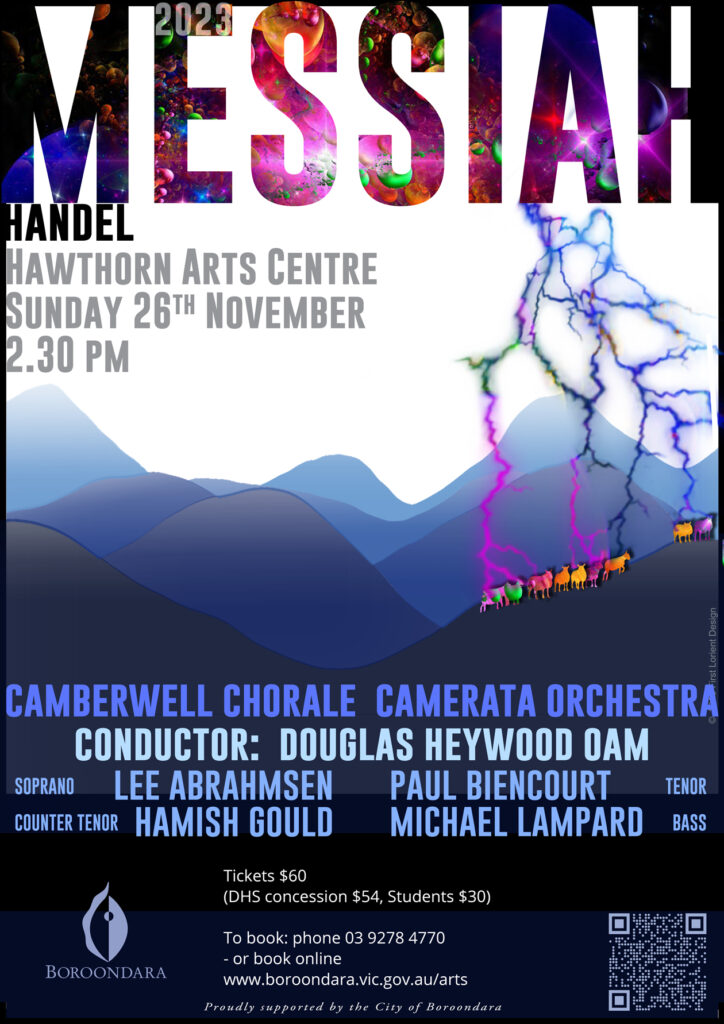 Join us on Sunday 26th November at 2:30pm for a performance of Handel's Messiah at Hawthorn Arts Centre, Burwood Road, Hawthorn.
The energy and joy of the famous Hallelujah Chorus will once more resound in the wonderful acoustics of the Hawthorn Arts Centre.
The four distinguished soloists are:
Lee Abrahamsen
Hamish Gould
Paul Biencourt
Michael Lampard.
The performance will be conducted by Douglas Heywood OAM.
Book online or use our contact form to request more details.
Other Concerts in 2023:
Sunday 10th December: Nine Lesson Carol Service , Camberwell Baptist Church.