Choir, Organ, Orchestra, Brass, St Andrew's Anglican Church, Brighton, Sunday 8 May 2016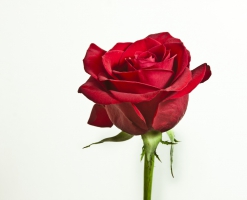 Join us on Mother's Day, Sunday, 8th May at 2:30 pm, at St Andrew's Anglican Church, New St, Brighton, for "Choir, Organ, Orchestra, and Brass."
The programme includes excerpts from Gilbert & Sullivan's Pirates of Penzance, and other works by Arthur Sullivan, Hubert Parry's anthem I was Glad, and his famous setting of William Blake's Jerusalem. The concert will also include choruses from opera and oratorio by Bizet, Verdi, Brahms, Mendelssohn and Mozart.
Enjoy a complimentary glass of wine to celebrate Mother's Day
Conductor: Douglas Heywood
Organist: Thomas Heywood
Click to book, or Contact: 0419-411-225 or 0411-371-744
Use our contact form to request more details.
Tickets – Adults $40, Concession $35, Children 12 and under free.
Other Concerts in 2016:
Sunday 26th June: Music for All Faiths including Bernstein's Chichester Psalms and Vaughan Williams' Benedicite at Temple Beth Israel Synagogue, Alma Road, St. Kilda
Sunday 21st August: Late Romanticism—Its Art and Music comprising compositions by late 19th century composers and a visual presentation by Dr. John Gregory at the Hawthorn Arts Centre, Burwood Road, Hawthorn
Sunday 23rd October: Mendelssohn's Elijah. Enjoy Mendelssohn's choral masterpiece in the elegant grandeur of the Hawthorn Arts Centre, Burwood Road, Hawthorn.
Sunday 13th November: Handel's Messiah at Hawthorn Arts Centre, Burwood Road, Hawthorn
Sunday 20th November: Handel's Messiah at St. Andrew's, Brighton
Sunday 11th December: Nine Lesson Carol Service at the Camberwell Baptist Church