Handel's Messiah, Williamstown Town Hall, 5 November 2011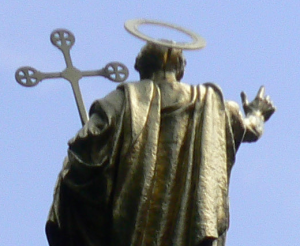 On the first Saturday after the Melbourne Cup join us in this, the 15th annual performance of a wonderful tradition in the West. A special twilight performance on Saturday 5th November at 6:30pm of Handel's Messiah at Williamstown Town Hall.
Soloists: Emily Uhlrich, Kerrie Bolton, Gary Rowley and Raymond Khong. Tickets – Adults $25.00, Concession $21.00, Children 12 and under free.
To book please call 9932 4074 or visit www.hobsonsbaytickets.com.au
Other Concerts in 2011:
Saturday 12th November: Handel's Messiah St. John's Anglican Church Camberwell
Sunday 4th December: Nine Lesson Carol Service at the Camberwell Baptist Church