Ethel Smyth Mass in D, Sunday 9 October 2022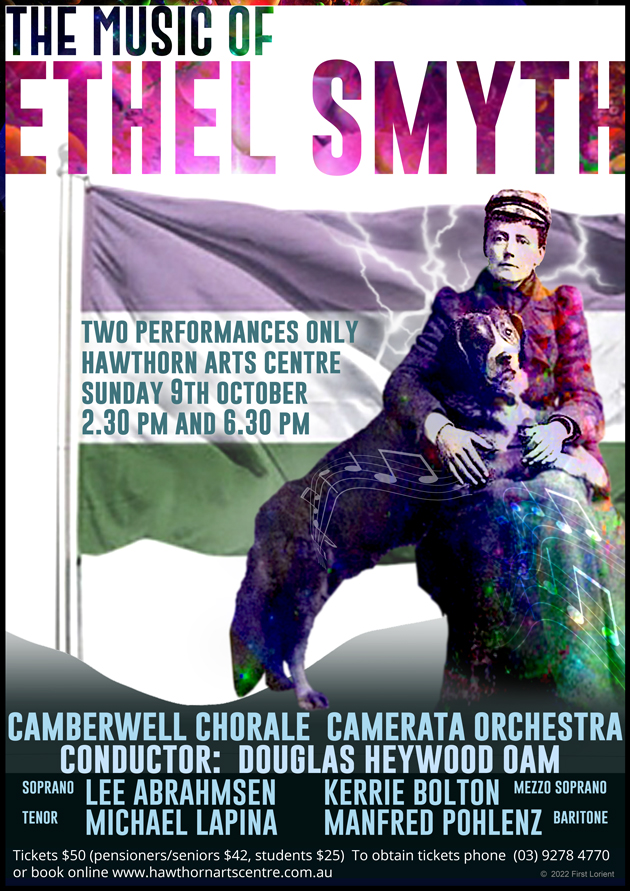 On Sunday 9th October, 2022, the Camberwell Chorale will perform the Australian premiere of Dame Ethel Smyth's Mass in D, a glorious work first performed at the Royal Albert Hall in 1893. This performance will be accompanied by an audiovisual introduction to this remarkable, yet less well-known English composer, also a member of the women's suffrage movement.
Two performances will be held at the Hawthorn Performing Arts Centre—at 2.30 pm and 6.30 pm.
The soloists for this performance are Lee Abrahmsen, Kerrie Bolton, Michael Lapina, and Manfred Pohlenz.
For more details use our contact form, or book online at www.hawthornartscentre.com.au
Other Concerts in 2022:
Saturday 4th December: Handel's Messiah