A French Connection – Guilmant Organ Concertos & 3rd Messe Solennelle, Saint-Saens Requiem, St Andrew's Anglican Church, Brighton, Sunday 5 August 2012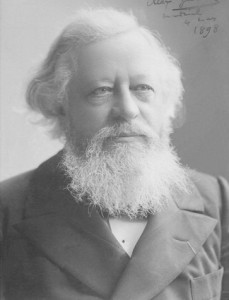 Join us on Sunday, 5th August at 2:30 pm for "A French Connection", an event which will include the Australian premiere performances of Alexandre Guilmant's 3rd Messe Solennelle for choir and orchestra and Seconde Symphonie for organ and orchestra, together with a performance of the magnificent, but rarely performed, Messe de Requiem of Charles Camille Saint-Saens.
This concert will also feature the internationally acclaimed concert organist Thomas Heywood, a gifted musician quoted as "….a stunning player …. his flawless technique is just the platform from which truly artistic and memorable performances flow" (The Editor's Choice – Organists' Review, UK).
Also featuring will be well known soloists Lee Abrahmsen, Kerrie Bolton, Michael Lapina and Gary Rowley.
Telephone 9561-2531 for further information, including ticketing, or use our contact form.
Tickets – Adults $40, Concession $35, Children 12 and under free.
Other Concerts in 2012:
Sunday 14th October: Verdi's Four Sacred Pieces & Operatic Excerpts
Saturday 17th and 24th December: Handel's Messiah
Sunday 9th December: Nine Lesson Carol Service