Handel's Messiah, Hawthorn Arts Centre, Hawthorn, Saturday 14 November 2015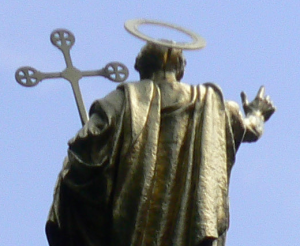 Join us on Saturday 14th November at 6:30pm for a Twilight Performance of Handel's Messiah at Hawthorn Arts Centre, Burwood Road, Hawthorn.
Once again we are delighted that the renowned Australian tenor David Hobson will join with Lee Abrahmsen, Kerrie Bolton and Michael Lampard as soloists in this performance. Experience the joy and energy of the Hallelujah Chorus, and the rich sound of an 80 voice choir accompanied by one of Melbourne's finest Chamber Orchestras.
Admission – Adults $40, Concession $35, Children 12 and under free.
Telephone 9561-2531 for further information, including ticketing. 
Other Concerts in 2015:
Sunday 15th November: Handel's Messiah at St. Andrew's, Brighton
Sunday 13th December: Nine Lesson Carol Service at Camberwell Baptist Church