Music of Handel and Haydn, Hawthorn Arts Centre, Hawthorn, Sunday 1 May 2022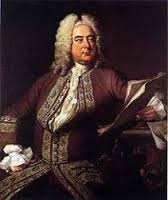 Join us at the Hawthorn Arts Centre, Burwood Road, Hawthorn, on Sunday, 1st May 2022 at 2:30 pm for Music of Handel and Haydn.
The Camberwell Chorale and Camerata Orchestra will perform Handel's Utrecht Te Deum and Jubilate Deo, written in 1713 to celebrate the Treaty of Utrecht which marked the end of the War of the Spanish Succession.  This was his first major sacred work to be written in English.  
The concert will also include Haydn's short Te Deum in C and conclude with Handel's rarely performed Foundling Hospital Anthem which was written six years after his Messiah.
The Soloists for this performance are Lauren Oldham, Hamish Gould, Paul Biencourt, and Manfred Pohlenz.
Use our contact form to request more details.
Other Concerts in 2022:
Sunday 17th July: Elgar's From The Bavarian Highlands and Parry's The Pied Piper of Hamelin at the St John's, Camberwell
Sunday 9th October: The Australian premier of Dame Ethel Smyth's Mass in D
Saturday 4th December: Handel's Messiah