Postponed – Music of Handel and Haydn, Hawthorn Arts Centre, Hawthorn, Sunday 26 April 2020
Dear Friends of Camberwell Chorale
While starting off rather well, 2020 is now becoming a time of challenge within our society, with the rapidly escalating Coronavirus (Covid-19) and the threat it poses within our community.
We at Camberwell Chorale have been rehearsing for a few weeks now, preparing a wonderful program of Handel and Haydn works for presentation on 26 April at the Hawthorn Arts Centre.
That said, we also have a responsibility to our Choristers, musicians of the Camerata Orchestra and participating Soloists, to do whatever we can to support their well-being in the current climate.
Accordingly, we have decided it would be best for all concerned to postpone the April concert to a date yet to be advised, and to suspend rehearsal activities for approximately six weeks (early May), at which time we will re-evaluate the situation in terms of our ongoing 2020 Program.
We'll keep in touch with you all during this hiatus, with some snippets of information to whet your appetite for what will ultimately lie ahead in terms of performances.
As always, we greatly appreciate your ongoing support, and look forward to seeing you all again very soon.
From all of us at Camberwell Chorale, stay safe and stay healthy.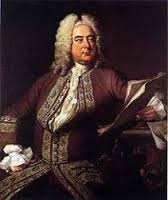 Join us at the Hawthorn Arts Centre, Burwood Road, Hawthorn, on Sunday, 26th April 2020 at 2:30 pm for Music of Handel and Haydn.
The Camberwell Chorale and Camerata Orchestra will perform Handel's Utrecht Te Deum and Jubilate Deo, written in 1713 to celebrate the Treaty of Utrecht which marked the end of the War of the Spanish Succession.  This was his first major sacred work to be written in English.  
The concert will also include Haydn's short Te-Deum in C and conclude with Handel's rarely performed Foundling Hospital Anthem which was written six years after his Messiah.
Use our contact form to request more details.
Other Concerts in 2020:
Sunday 5th July: Brahm's

Liebeslieder

Waltzes and Elgar's From The Bavarian Highlands at the Hawthorn Arts Centre
Sunday 18th October: Beethoven's Mass in C and Ruins of Athens at the Hawthorn Arts Centre, Burwood Road, Hawthorn
Saturday 21st November: Handel's Messiah at Hawthorn Arts Centre, Burwood Road, Hawthorn
Saturday 28th November: Handel's Messiah at Williamstown Town Hall, Ferguson St, Williamstown. (To Be Confirmed)
Sunday 6th December: Nine Lesson Carol Service. (To Be Confirmed)